I decided to split this post so the boy has his own special spot!)
Well now my sister in law now has two bouncing baby boys!(that is if you don't count her husband!)
So cool! Ok.. I was hoping for a girl! But hey we'll keep him!
The details! His name is Brayden Andrew Francis A*
And he weighed in at 11 pounds 1 ounce.. I think they made a little mistake here I mean..my Caleb was 11 pounds even.. Amanda assures me that they had it checked twice.. but still give me the record as I have a handicap being only 5 foot 1!!
Wooo hooo here he is!!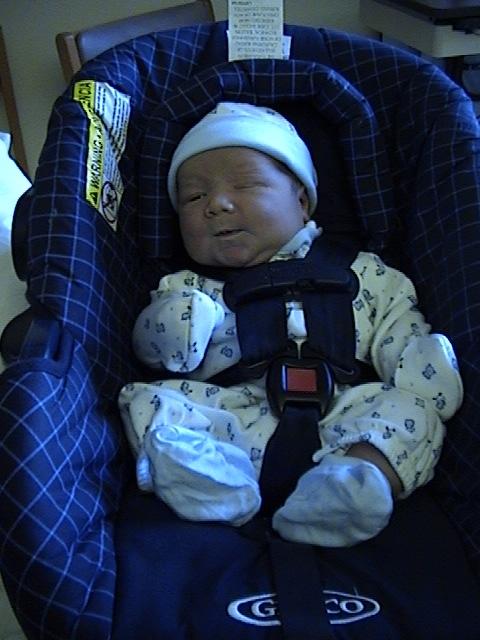 Everyone is doing very well! Dad was able to be there which is really great because his unit shipped out about three weeks ago but he was able to stay behind. He has till Wednesday before he has to ship out and join his unit headed for Iraq again.. but for now we celebrate!