I turned a corner in my knitting last night. I haven't really worked on this for the last two days. Been visiting with my parents who are in from out of town. But last night I got to turn the heel
Not bad eh?
My coriolis crashed into my heel though because of my size adjustment I think. Now I just make the leg as tall as I like and go from there!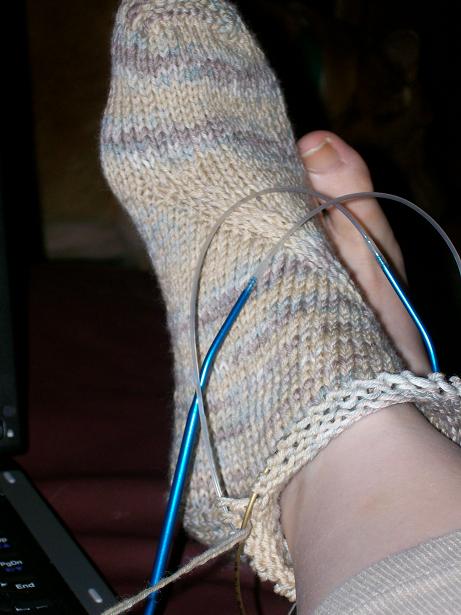 Woo hoo. Then I get to do it again! My Lorna's Laces isn't sitting arounf For-lorn any more!