Thise afternoon was spent at the Hancock Shaker Village in Pittsfield MA! Hey we were in New England for the afternoon! There was plenty there to keep me interested! I think just about every corner I turned there was a swift or spinning wheel or weaving loom there! Quite nice ones too! I really wanted to sneak into the rooms and try a few out! Too bad I missed the tour of the weaving loft! I would have had a lot of questions about the different spinning wheels in there! There was a really nice small one that looked like a production spindle wheel, it looked quite easy to reproduce! I will have to get there for that tour next time!
I spent a good deal of the time keeping Caleb and Julian out of trouble, so I didn't get to hear many of the talks..
From what they told me after ward the Shakers were quite a strange lot. Peaceful and all but strange. I resisted buying a skein of souvenier yarn in the gift shop opting instead for a spoon for my collection and a small shaker box to replace the box I currently use to hold my stitch markers.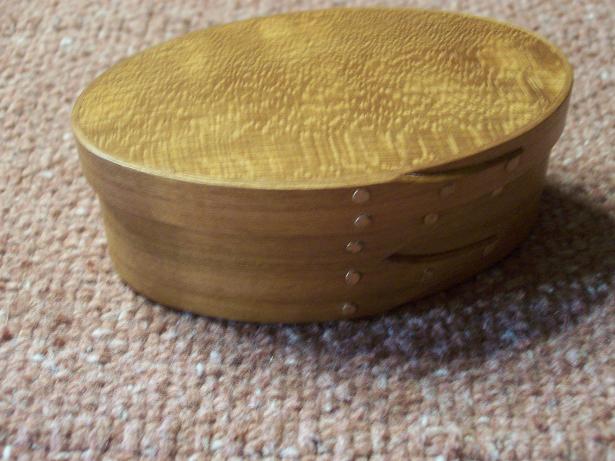 Not sure what is going to happen for How-To's Day tommorow. Not my original plan in any case! I forgot my flower loom!!! So perhaps something else!! We shall see. We might go to the Drive in tonight to see Surf's Up and Fantastic Four, so I might be a bit busy.. but I have a few things in mind!