Well it turns out there is a slight oversight in my Pinwheel Blanket pattern!
On the chart for the saw tooth edge row 12 is missing!
Don't fear.. it's simply a purl back row.. so you just purl all the stitches that are there and start over with row 1!!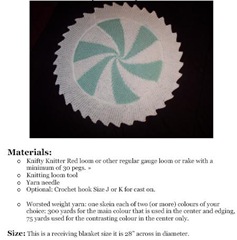 Now ya'll either missed it, ignored it.. or just were too shy to tell me eh?