When you go to the USS Arizona memorial, you are given a ticket for the tour. On the back of each ticket is a bio of a young man who was killed during the attacks on Pearl Harbor and the surrounding bases.
On my ticket was Rudolph M. Martinez Electrician's Mate Third Class, from Sand Diego, California. He was stationed on the USS Utah. Here is what the card said about him: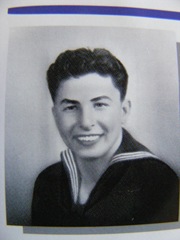 "First Mexican-American servicemen killed in WWII…
Rudy Martinez was a young sailor that had joined the Navy just a few years before the outbreak of the war. Raised in San Diego, he left his family to serve his country. Electrician's Mate Martinez went down with his ship within a few minutes of being struck by two torpedoes. His last letter home was a simple request for a picture of his mother. Rudy Martinez to this day, still serves his ship. He is one of the many sailors entombed within the USS Utah. A bereaved family took comfort in the meaning of a medal that signified his sacrifice.
….received the Purple Heart."
The question was posed throughout the presentation … how shall we remember them? I pondered this.. then later when we went to the Punch Bowl, a national cemetery for fallen servicemen and women in the Pacific I got my answer.
I went and I found his name.
There among countless names of those who were lost in war and conflict, and whose remains were never recovered. Among many in the cemetery who were brought back to this final resting place, nestled in the crater of a long dormant volcano. So many lives of so many young men and women given for us. Thank you to them, and thank you to all who chose to serve us in this capacity.
So I pose the question to you.. how will you remember them today?