See this shelf?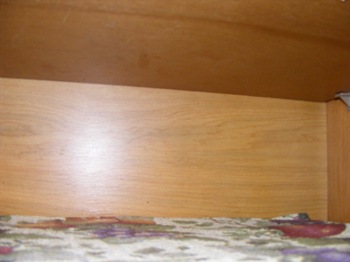 Yeah the empty one?
That's where my mugs normally reside.
But tonight we are out.
Don't worry, it's a good thing!
I needed to use them for hot chocolate to warm up our family, and guests after and impromptu session of sledding!
Good thing Brian got the dishwasher working in tip top shape again, eh?
Sorry, no sweater update because there is no change. I have been working on a pile of green Vanna's Choice involving a mile or two of stockinet. Tonight however it gets a bit more interesting..