Woo yeah! If you follow me on Twitter, or Facebook you know that I have be SICK the last few days! I had some blog posts in mind but I think I sneezed or coughed out my mind sometime over the weekend.
This morning I finally went to the doctor, and conveniently Julian popped up with an ear infection this morning, and even more conveniently the doc had an appt open right after mine so Brian dragged the both of us over.  Julian is the one who did the throwing up.. at least in the bathroom at the Dr. office..and in the Doctor's office.. what fun.
Anyway I haven't knit too much yeah it's that bad.. I did make Azia a set of Fetching hand warmers (picture later!)  and a couple little hats..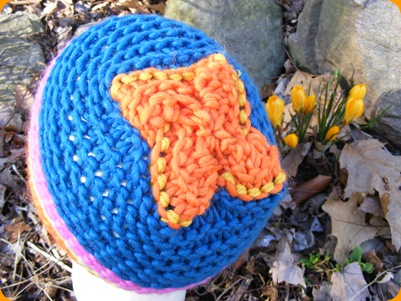 Note the signs of spring in my garden.. And a little sample hat for the class I am teaching in April..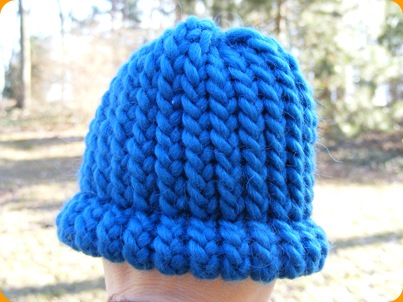 I still have to finish designing a simple neck warmer for my board knitting class. Then I will be all set!
But first I need to get these meds into me and get better!