She is sharing it with us!!
I love  Whenlen Chia' a.k.a. Twinkle's knitting patterns. If there is one of her patterns in a knitting mag, I am there.. case in point the last two issues of Vogue Knitting that didn't last 5 minutes on the shelf because I was there to rescue them!
If you love her sense of style you probably also like her line of ready to wear clothing! Then on the other hand, if you are like me, you can't even touch one of the lowest price pieces in her line with a ten foot pole.. sigh..
Well turn that frown upside down, because Twinkle has decided to share some of her patterns for sewing with us as well!!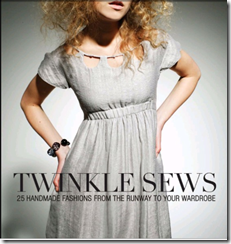 Twinkle Sews: 25 Handmade Fashions from the Runway to Your Wardrobe
is a great book full of 25 sewing patterns by Whenlan. Super cool!!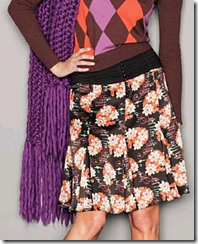 The best thing is that there is a disc included with the patterns on pdf format! Oh do I wish my knitting pattern books came with that.. at least just a digital copy of the charts!!
A great book full of fun styles overall!!
Disclaimer: A review copy was provided by the publisher.