I love love love Lily chin! I do! she is a creative, knowledgeable and accomplished knitter and crocheter! (is crocheter a word?) I have toyed with taking a class with her at Rhinebeck and at another venue, but there is one problem! She talks so very fast even I can't keep up!
That is why I was so very excited when I heard from Potter Craft Publishing that she was coming out with two tip books. 
First there is Lily Chin's Knitting Tips & Tricks: Shortcuts and Techniques Every Knitter Should Know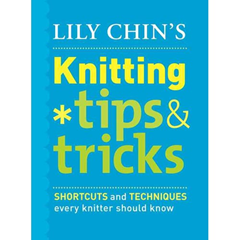 And they top it off with  Lily Chin's Crochet Tips & Tricks: Shortcuts and Techniques Every Crocheter Should Know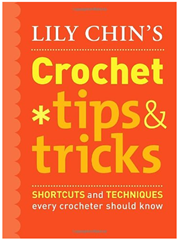 It's like putting Lily in slow motion, or better yet pause!!! I can have her tips handy, by throwing the book in my knitting bag, and taking her along! The books are the perfect size for that!
Each is jam packed full with her terrific ideas, shortcuts and tips! If you are a visual learner  like me there are plenty of diagrams and drawings to help you figure things out as well!
So grab a copy for yourself and take Lily along with you wherever you go!
Disclaimer: A review copy of this book was supplied by the publisher.