I recently earned a $5 Amazon card with my point earnings from SwagBucks and so I had to use it to get a book right?
I have been drawn back into stitching lately, cross stitch, embroidery and the like and so I grabbed a copy of  A Rainbow of Stitches: Embroidery and Cross-Stitch Basics Plus More Than 1,000 Motifs and 80 Project Ideas
.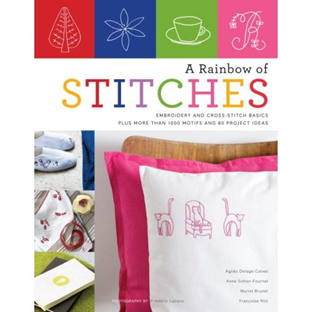 This book is chock full of terrific stitch motifs. Pretty much all cross stitch and embroidery designs. They are all very nice! Many of the designs, especially the cross stitch, tend to be on the traditional side. But many of them are nice modern designs that I look forward to using in some various projects in the future.
So of course I started stitching…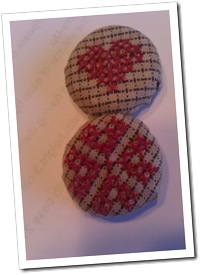 This is just a little fun project using recycled materials (except for the embroidery floss) that I will share with you all tomorrow!
Don't worry.. I also have at least two knitting projects going as well!