I was working on reading with Julian my 8 year old and this was in the lesson.
It is interactive and you can click on the words so they are read to you. Guess which one he kept hitting twice.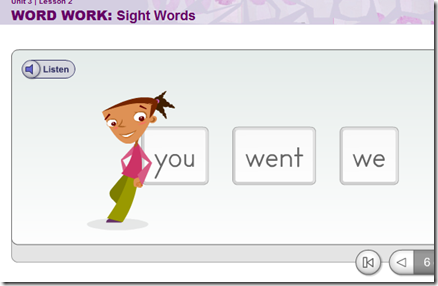 I don't know who came up with the combination of sight words for this lesson, but hey, it gave my 8 year old unwilling reader a little motivation. And gave us all a little laugh!