April showers bring May flowers.. or if they don't you can just knit them! Today's book Noni Flowers: 40 Exquisite Knitted Flowers
by Nora Bellows, will let you knit the most realistic flowers that can possibly be knit! I have enjoyed Nora's designs for a long time! I am so happy she was convinced to put a volume of patterns together!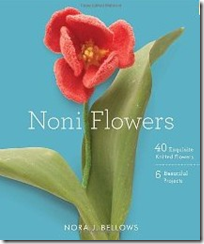 This book is chock full of 40 designs for flowers of all sizes, colors and shapes! They are all so very beautiful. The best part is that most of them, even though they look complicated, are very easy! You can leave them 'raw' or felt them, felting the flowers seems to make them seem more realistic as the stitches disappear!
A few of my favourites: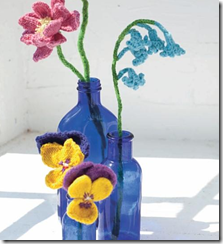 I love the little pansies!!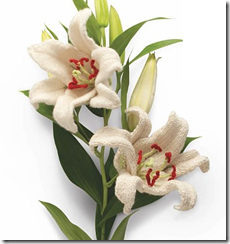 These lilies are so realistic I think someone would be shocked to know they were knitted especially the felted version on the left!
I tried my hand at the English Bluebells. So very easy!! I didn't do too badly..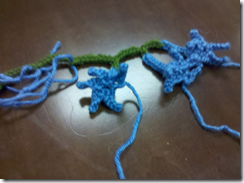 (sorry I haven't got a finished picture.. I used them for something special!)
If you are looking for a quick unique Mother's Day gift why not knit mom up a bouquet? They last a lot longer than the real ones!
I give this book two thumbs up!