I received a copy of Knitting in Circles: 100 Circular Patterns for Sweaters, Bags, Hats, Afghans, and More by Nicky Epstein from the publisher and was immediately delighted! I'll admit it, at first a book about just knitting circles didn't seem all that great to me! But Nicky has gathered together quite a collection of techniques that are sure to cover any instance that you would need to knit a circle for!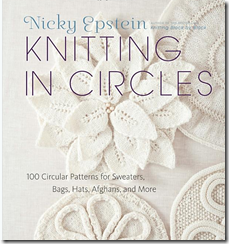 Turns out knitted circles are handy for many things.. you know like Totoro bellies…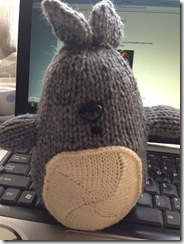 Yep.. I know he still needs eyes! I Think I will do that this afternoon!
Or, tops of hats that have been started on the circular knitting machine!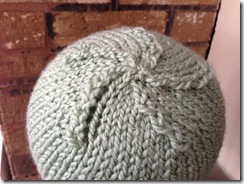 and just pretty things to put your tea pot on!
But no there is much more! In fast there are  beautiful designs in the book that utilize various circle knitting techniques outlined in the book. Here are two of my favorites!
So If you want to knit in circles, with out feeling like you are knitting in circles I highly recommend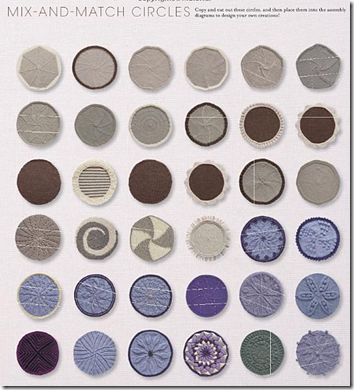 A note for my loom knitting friends. This one is pretty much mainly for needle knitters. The techniques used to make most of the circle would be fiddly and difficult to accomplish on even the best of adjustable looms.
However there are a few that are knit flat that you should be able to do without too much difficulty. I mean really we know it can be done right?
So if you have a circular project stuck in your brain, then drop by and see if they have this one at your library, it is worth a look!