So, over the last 4 weeks while knitting in a mad dash to make my deadline, preparing for VBS, wrapping up the homeschooling year and well life.. Jaxom and I picked up a Saturday lawn care job!
Hey, why not I am crazy like that!!
Look.. he really works..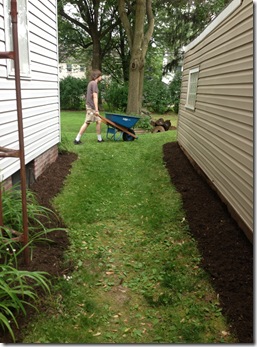 See that nice mulch job? That's what we did today!
Here is the before..
And here is the after..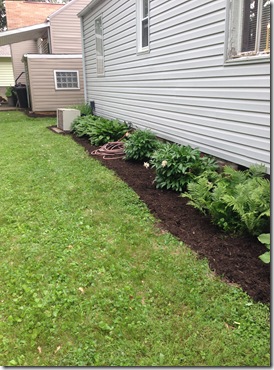 Not too shabby, and quite rewarding!!
But I sure am tired!!
And no.. I won't do your lawn.. now I have to deal with mine!!!