Hmm way too many 'secret' projects this year!! Let's see.. I can show you this..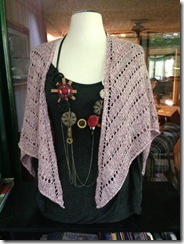 A prayer shawl I made for a special lady. I really finished it LAST Friday, and was planning to get it in the mail Monday.. but got writer's block.. so it's still here, and not in Oregon where it should be!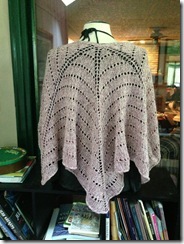 Sigh.. It's been one of those weeks!!