We are always looking for some yummy snacks around here. So when I was watching the NHK news the other night and saw a story on a Japanese bakery that had opened to rave reviews in Dubai, I paid attention. There were many interesting treats but one especially caught my eye… Melon Pan.. Pan means bread in Japanese so simply it means Melon Bread. And no.. it has ABSOLUTELY nothing to do with melons.
You basically make some bread dough, roll it into little walnut sized balls, coat it in sugar cookie dough, and bake. The bread dough rises, causing the cookie dough to crack and then the bun looks like a melon!
Sorta like this: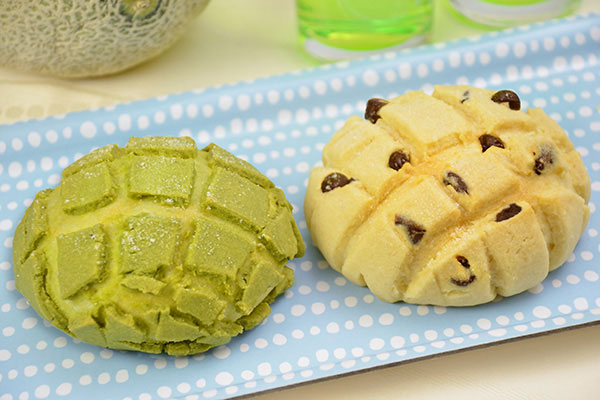 The green one was made with some green tea powder the other one has chocolate chips.
So we gave it a try this afternoon.
Mine turned out like this.. at least the first batch..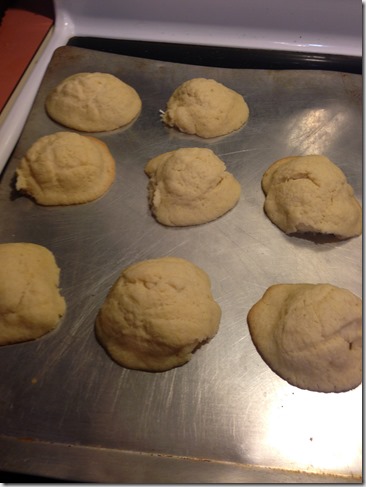 Then I got some help..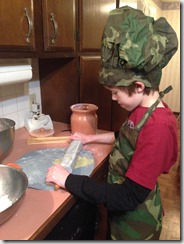 And.. well they still turned out the same..
Upon trying one Brian became immediately incoherent and just kept saying MMMMMMMM and Yum..
Then he started whistling.. which is apparently a sure sign that a man likes what he has eaten.
We will definitely play with these again!
Related Links:
Recipe for in a bread maker: Melon Pan
Recipe to make the bread by hand: Melonpan by hand
Some other links you might like!
Win $20 Cash from Sweepstakes Fanatics! Ends 11/27!