Well, in celebration of my booklet coming out, I thought I would give you all some sneek peeks of some of the projects!
The booklet is called Learning to Knit on Circle Looms and is published by American School of Needlework. It is 32 pages, full colour and should be awsome.. if I do say so myself!! It should be available at Micheals, Hobby Lobby and other retailers who carry American School of Needlework  booklets. It will also be available through AnniesAttic.com. The projects are all kept at the beginner level with the acception of one.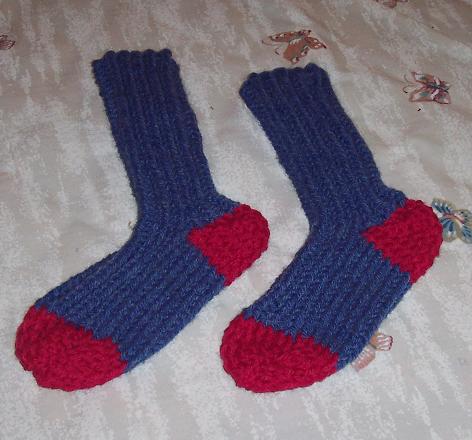 There be no holes in those heels matey!! Thanks go to Gail for teaching me the technique and allowing me to make use of it!!
 The reogranization of the school room is nearly complete. I need to clean around my desk. Here is a little montage of the new improved room! Click on it for a bigger view!

The little guys are not so sure about their new gated community..