I received a box from Kimberli of Kimberli New York.
The box was quite a bit bigger than I was expecting! It is filled with blanket squares knit by workers at the one factory that manufactures the hats Kim designs over in China.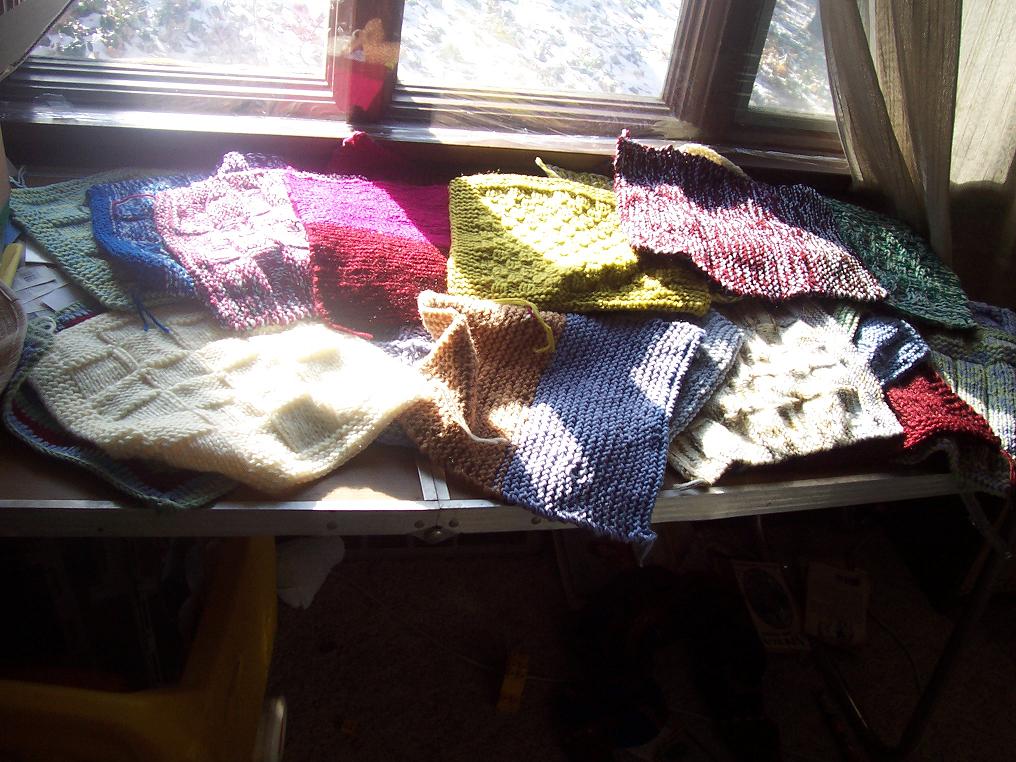 When Kim was there last year and described just how bad the damage of Hurricane Katrina was the workers immediately thought to make blanket squares and send them along to be made into blankets for Katrina victims. They pledged 100, and made many more than that. I have 24 to sew together into 2 blankets. I am hoping to get a little help from a friend in my local knitting group. Thank you so much Kim and all the knitters who made these great blanket squares. They will be appreciated!
And don't forget the sale on my patterns is running through Monday midnight!
Get em' while their hot!