And here is a finished object! Not alot of that going on around here!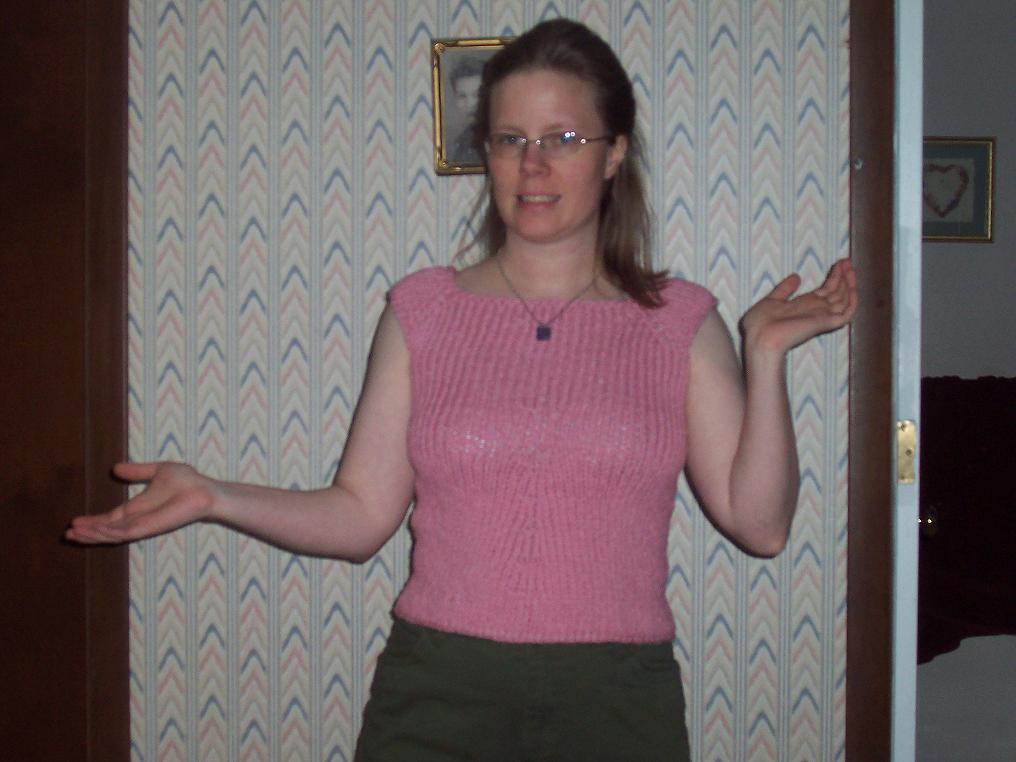 Pattern:Ballet T from Loop D' Loop, Teva Durham         
Yarn: Rowan Holiday 
Needle: size 15
Gauge: 3 sts. per inch, Which was off the gauge called for big time..
Started: May 10, 2006                                           Finished: May 13, 2006                                                  Notes: I fiddled with the numbers and followed the directions for the larger size, added a few stitches to the underarm and it all worked out!
I also ripped out 1400 stitches yesterday.. yep.. I started the Lotus Top from Interweave knits and got through 7 rows and the first two rows of lace were already messed up!  I was going to tink back two rows but decided that 5 of those rows were easy knitting so I just ripped it out.
The bad news is… one of my wooden looms got crushed under the couch.. It's too painful even to show you.. It can be fixed it's not too bad.. but It's kinda sad!
Let's see next up the dancing grannies get their footing… I have worked out the brim and it's working up pretty quickly so they will be dancing around in the washer for a bit of felting!
I'm having a pampered chef party tommorrow night! Drop on by! Or heck.. outside orders accepted.. they ship!