Unknown  to my soon to be neice or nephew we are in a race. My SIL went into labor last night, and we have yet to hear if this little one has shown up!
So I have time.. right? I knit this little bib up a while ago from the infamous Mason Dixon Knitting pattern. See how confidant I am it's a girl??? Isn't that button cuuute!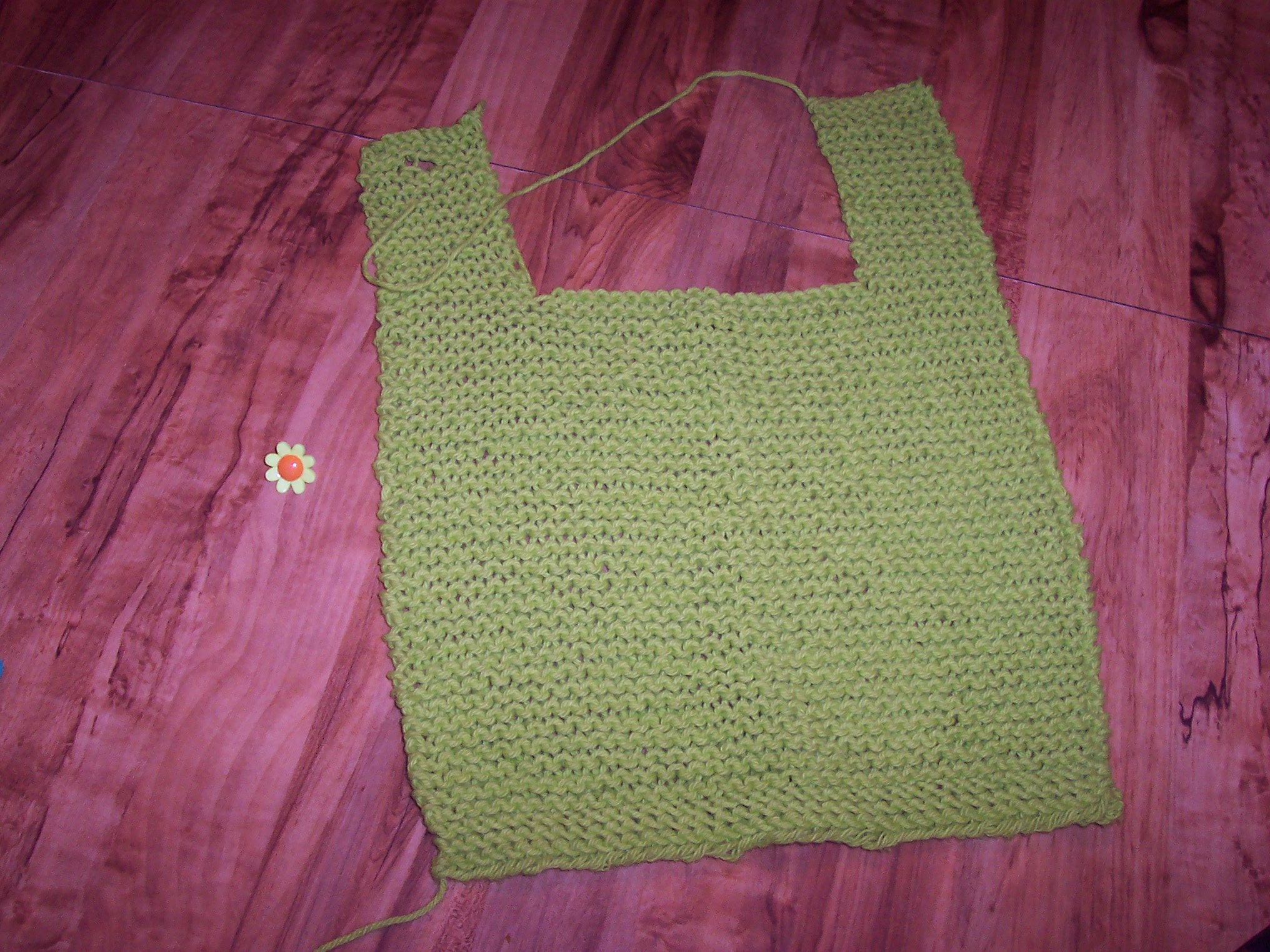 But I am not sewing it on yet.. or weaving in the ends. That will slow things down right? In Yarn Harlot's tradition.. the baby won't come till the stuff is done..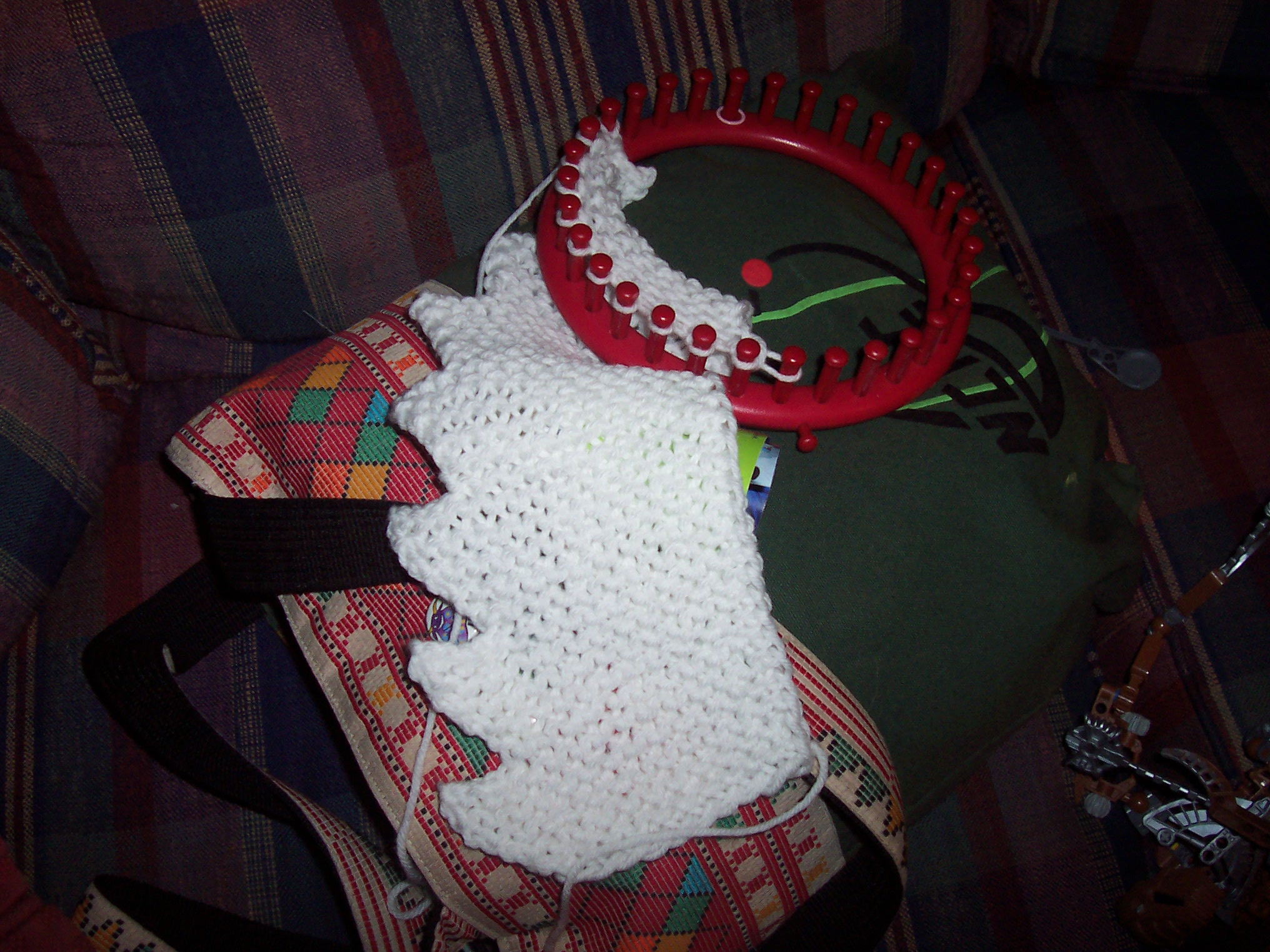 That is my blanket edging.. this MUST be false labor.. cause this sucker has a bit of work left !
Edited to add: Ut oh it worked! She is headed back home! EEK! Guilt guilt guilt!
I am assuming we will head out once Brian is back from the Akron Marathon. He was volunteering there and was leader of a team of 20 volunteers or else he would have been in the car and out there last night! Ah well the timing is bad.. but babies come on their own time!