UGh.. lets see.. my day started out with me forgetting that I was supposed to have a flu shot today. Brian called to remind me and I had tu rush around, get me dressed get everyone else dressed and go go go!So I go and get the flu shot, ( I was the only one who yelled they say.) chat it up with a couple of old co workers..(it was at Brian's office where I used to work) and head over to the grocery store, of course I am doing this with all four kids in tow.. I fortunately not only had a mental list of what I needed but told the kids out loud so I did remember what I needed.
When I got to the checkout I ended up swiping the wrong card again soo.. there went my personal account.. you know the one with the yarn money in it..OI!I quickly went to the service desk had it reversed and put on the right card.. let's hope that they do what they did last time which was to process the refund first then the debit.. one can hope or else I will have $20 less in yarn money! EEK!
(Brian is home for lunch and he is upstairs putting a sticker or something on my card.. who knows maybe he is cutting it up, so I won't use it by 'accident' any more)
Anyway I could blame it on Friday the 13th.. but only if it didn't keep happening! Like this summer when I neglected to make a written list of things the kids needed to pack for camp.. and I sent them to camp without shampoo, soap hairbrushes you know. like that.
Well speaking of Friday the 13th.. perhaps there is something to it. We were supposed to go and see the new nephew tonight, however it turns out that his Daddy is going to be shipped out on Tuesday to head to Iraq..so they are going to visit with him before he leaves.. it's a long story but suffice it to say… if you have say.. a month of downtime before you are supposed to ship out..don't let the powers that be know and certainly don't request your vacation time that you are owed.. cause hey.. then they make you a priority!
ugh!
Socktoberfest update!
I finished the Hagrid socks felted slipper socks last night. Here they are pre felting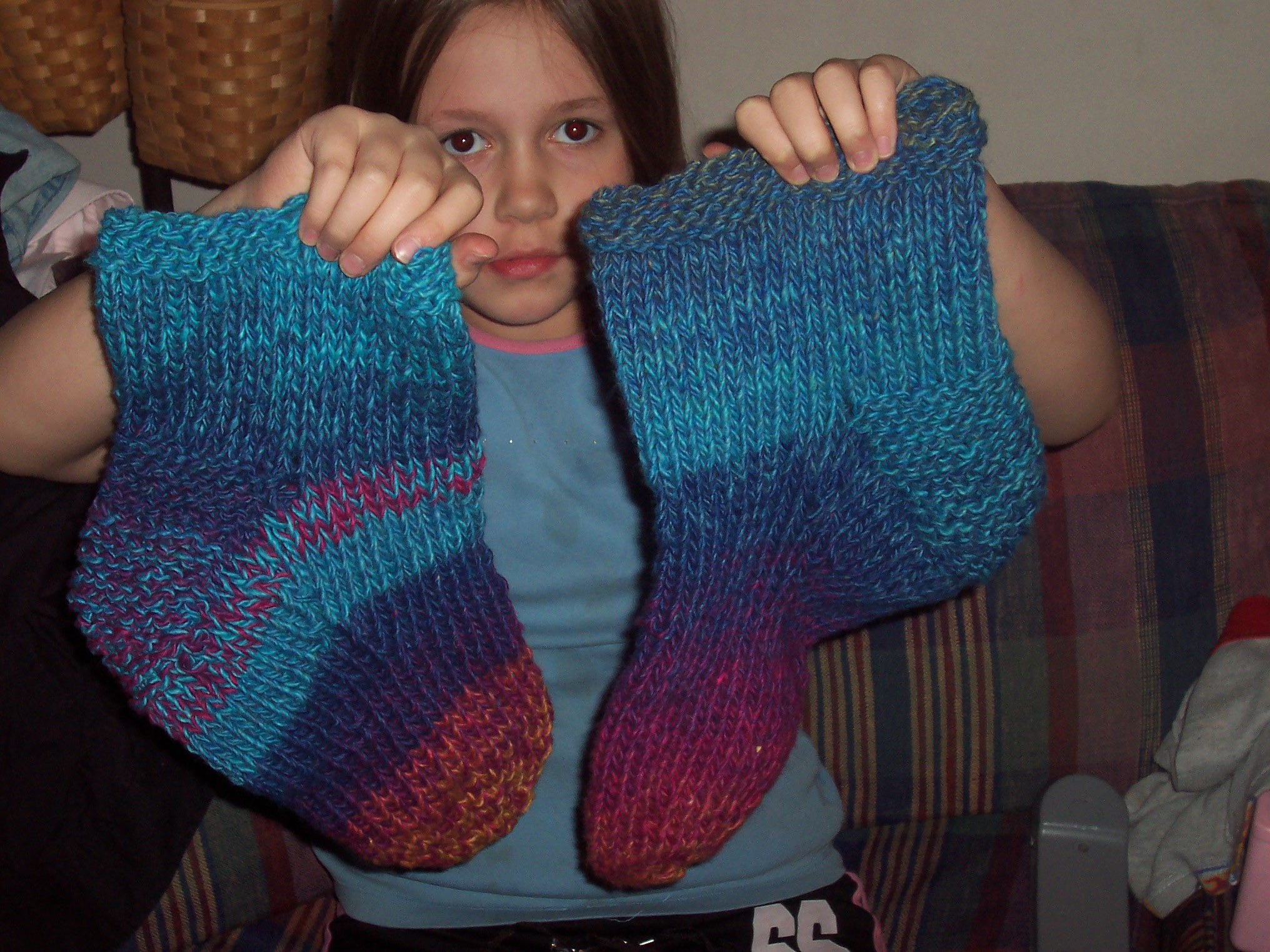 Here they are after!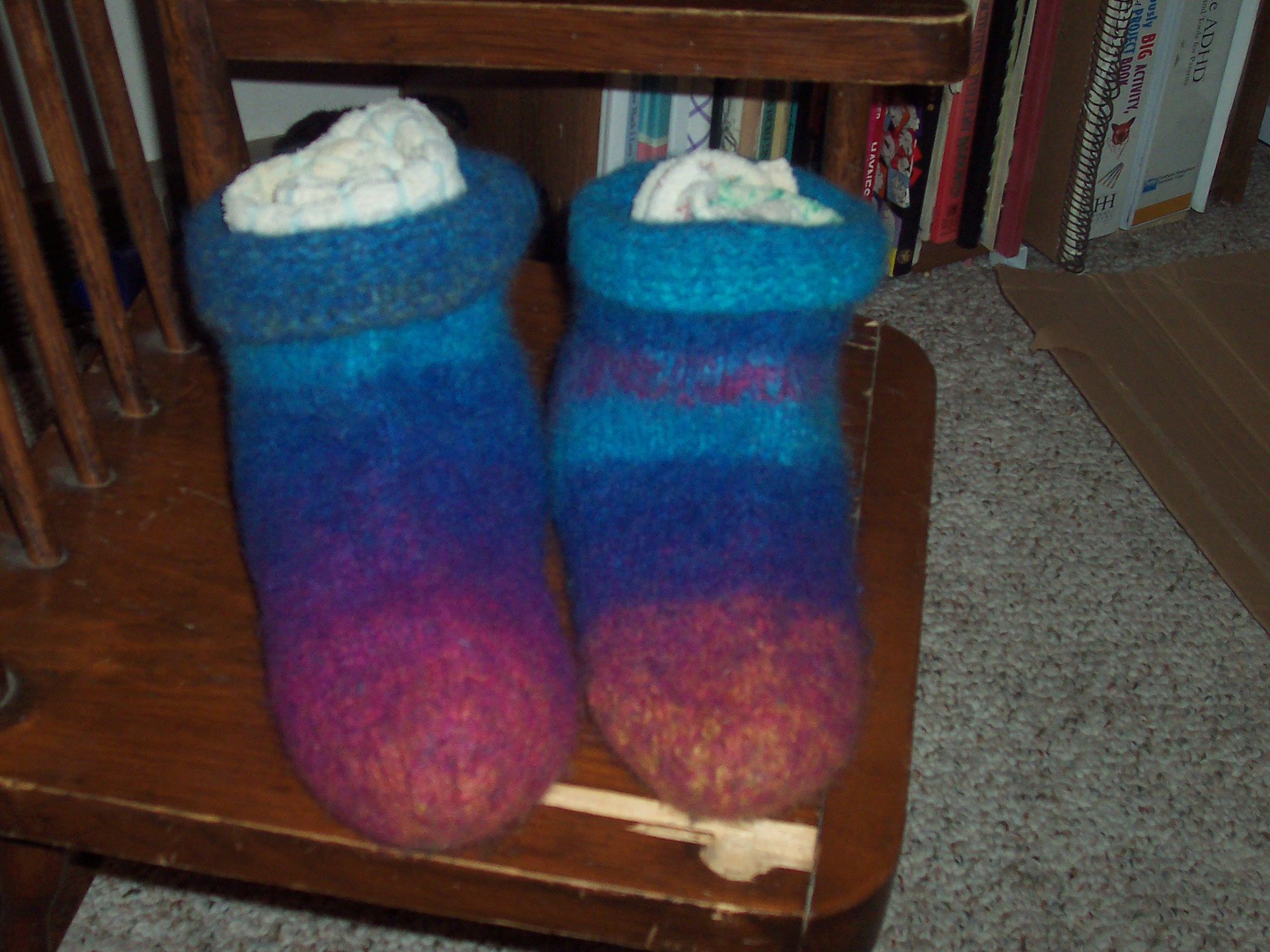 Pattern: Slipper socks, from Socks Soar on Two Needles By Cat Bordhi
Yarn: Karaoke from SWTC, 4 balls held double stranded througout
Needles: Size 11 US
What would I have done different?? WEll I might have cast on a few less stitches to make them a bit smaller.
They felted up well and I am quite pleased!One is just a slight bit larger than the other but it's ok!