As promised! A better picture of the beret that Celeste made with the Double Dare Pattern!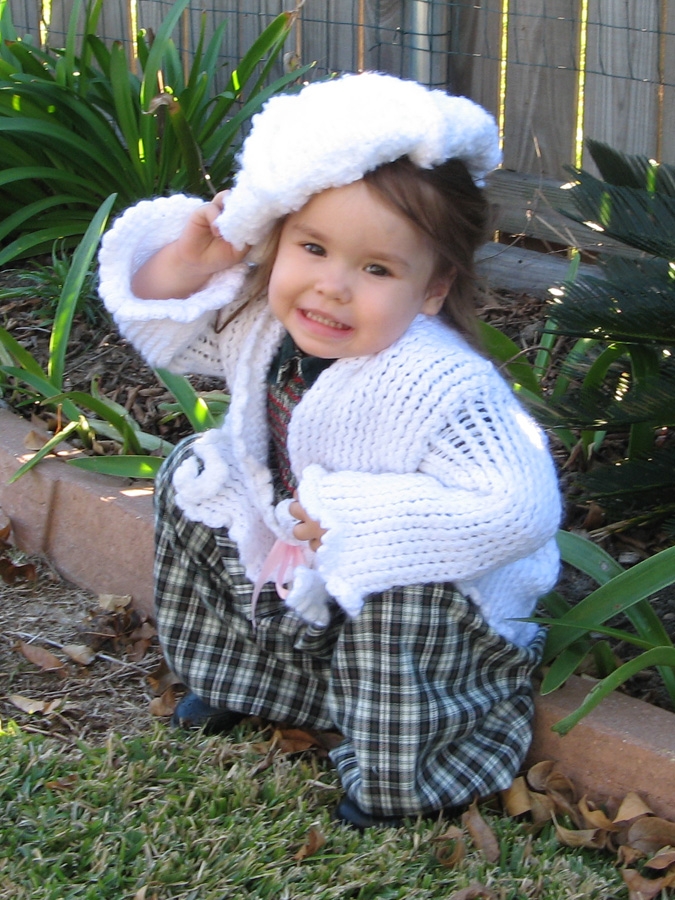 Modeled by her lovely grand daughter!Isn't she adorable! She is just the cutest little southern belle!
The weight of yarn used in this pattern is pretty critical it turns out. She made the pattern with only 5 hat body sections out of Red Heart Baby clouds which is a   yarn. It is even a little big at that! So A chunky weight yarn is best like Plymouth Encore Chunky or Wool Ease Chunky both which are pretty readily available!
I really enjoyed knitting my hat,  once I did two sections I had it memorized and finished it on the trip back from Rhinebeck.  It was a special request from my daughter and she rarely is seen without it these days!
We are all still getting back up to snuff after our lovely Thanksgiving day illness! We are at about 50%. So I'm gonna go rest and get some cleaning done here and there, and hopefully we will have our turkey tomorrow!