Well last night we watched The Butterfly Effect after the kids went to bed. It was good! We watched the theatrical version, if we had time we would love to watch the director's cut. I just can't help but think that Ashton Kucher is a really good actor. I don't like alot of the stuff he does.. but he does it well!
Afterwards I fell over the mini trampoline in the dark and messed up my knee pretty well. Ouch!
I am in knitting limbo right now. No really project to focus on so I will get back to work on my sweater for Brian. I have to take back about 4 rows to get back to the ribbing section and start over on the cable section.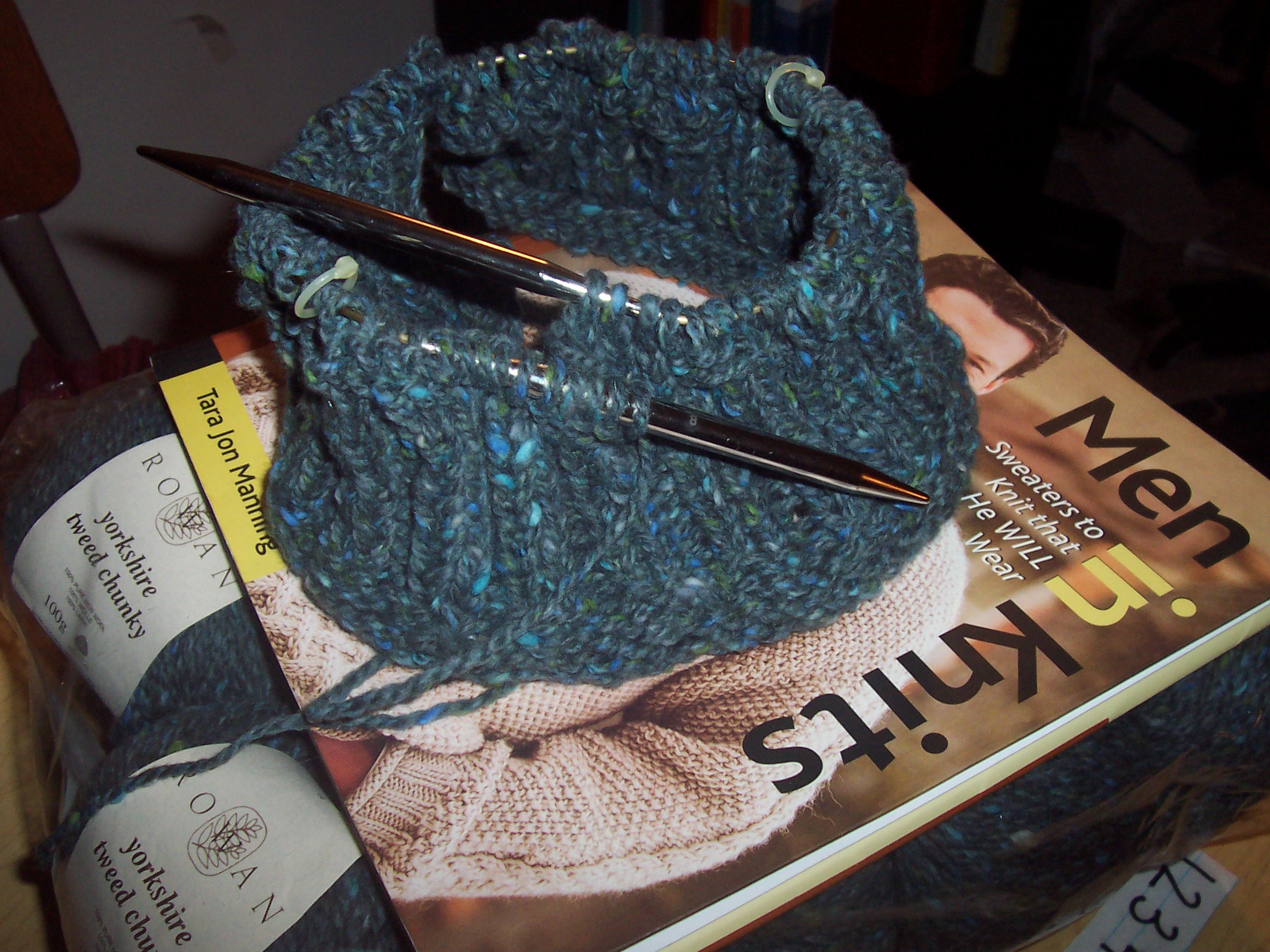 I want to start a sweater for me as well. I will be doing the corrugated ribbing sweater from Loop d Loop. I need a sweater! I have one or two I need to get rid of!Maybe I will just start it and work on both!
Don't forget to stop by Knitter's Build a House and see what's up! I am going to extend the deadline for the prize drawing so keep those donations coming! And my pattern sales for this month are adding up to a nice donation! Thanks!