I had a little time over the holiday to just sit.. You know in between all the sickness and commotion and utter lack of need to cook, I had some down time!
So I got to play around a bit on the computer with some software that I got in the computer upgrade, and I came up with an idea for a loom knitting t shirt.
So then I played around at Cafe Press, and came up with a few items that you loom knitters might like!But before I told you all about it I decided to get one shirt for myself and see how they really look.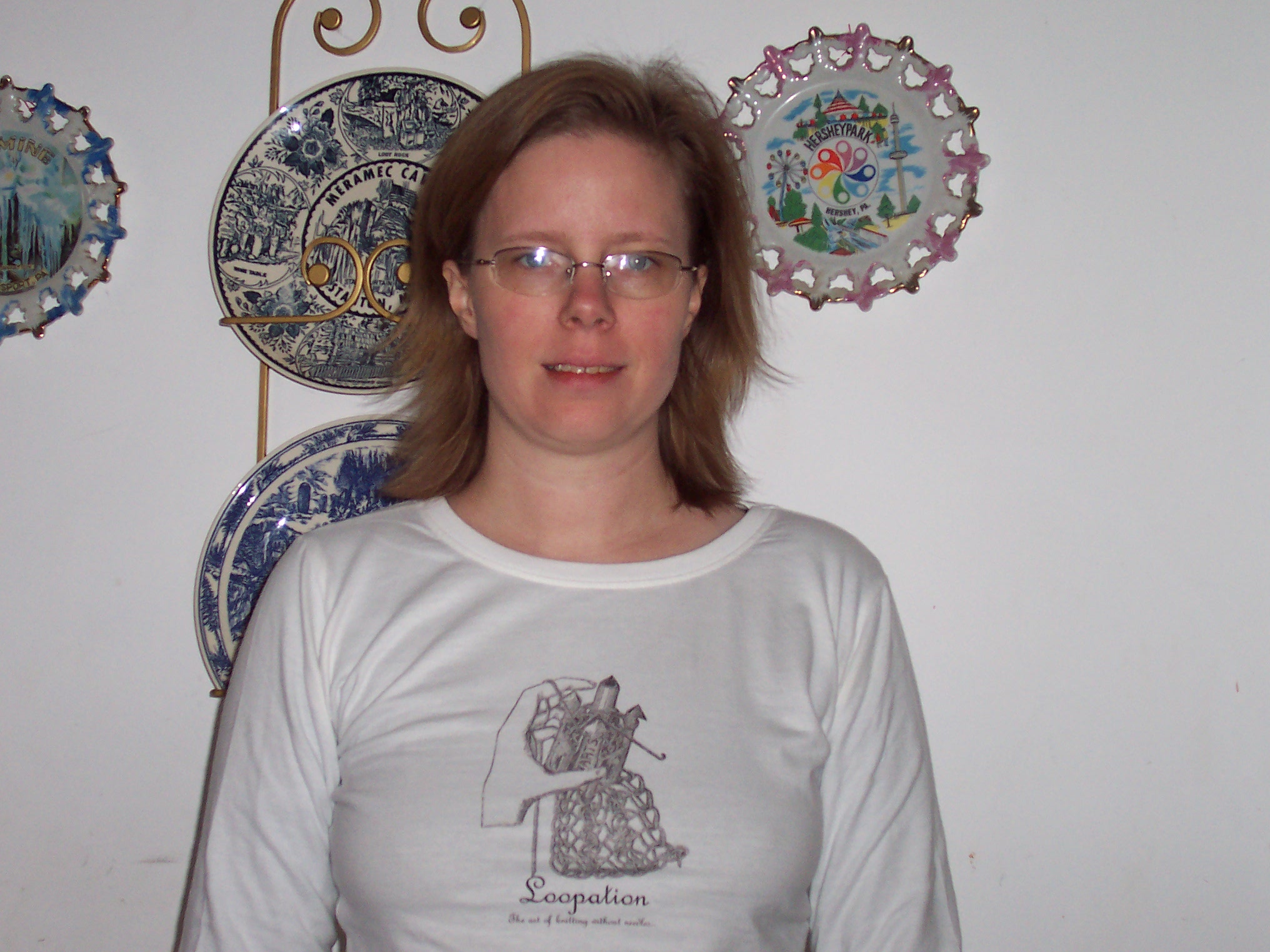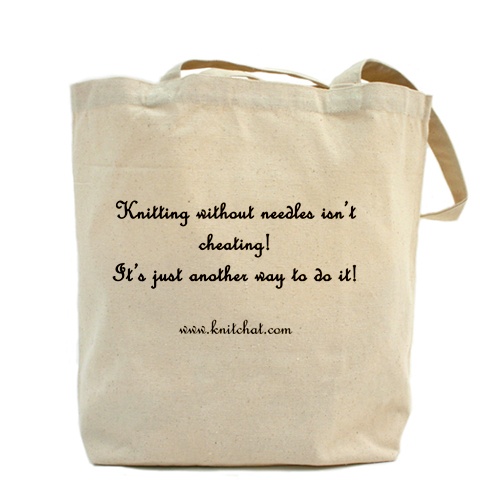 Not bad! In fact what I really like.. is that they messed up and sent me two! Yep.. the BBT pulled up to the house, and out ran the delivery person with two packages from them, both with the identical product, and identical invoice! Hmmm….So drop by and see if there is anything you like! And let me know if there is anything you would like! I am going to be working on a second image, and hopefully figuring out how to get mugs! 
Just in time for your gift giving needs for your favourite loomer, or for hint dropping..