Here are some little tips to help you loom for less!!!
First up! Annies Attic is having a big 4th of July sale!
Hmm lets see.. My book..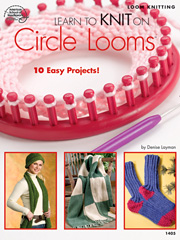 $3.95!!! Check it out!
I might even pick up a few copies at that price!
Of course there are other things on sale.. like there is a S-WEEEET price on some wool yarn on page 8 of the sale items..
On page 14 there is a super deal on Lanscapes yarn… great for felting!
Next.. you should check out Create For Less!!
They always have low prices and sometimes they are ridiculously low!
When you are shopping online ALWAYS ALWAYS ALWAYS do a search for discount or coupon codes before you hit that checkout button! I have saved quite a bit online by doing this simple thing!! From free shipping to multiple discounts it pays to look!
Also take time to sign up at your local craft store for their newsletter or mailing list. Quite often you will get some great coupons for mailing list members only! 
And don't forget the dollar stores, Big Lots, Ollies, and other discount, closeout stores! They are usually hit and miss but sometimes you hit on a great deal!!!
So keep your eyes open, and your ears to the ground and let me know if you have a money saving tip that will help us all loom for less!
 I'll just uh, step out of the way now so I don't get trampled…Enjoy!