I wasn't going to admit that I knit these.. They are definitely not my taste.. but I guess I willl..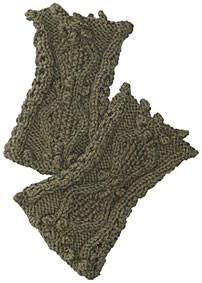 They were a fun fast knit.. I love the color..
Now THIS.. I will claim.. I love this sweater they almost didn't get this one back!!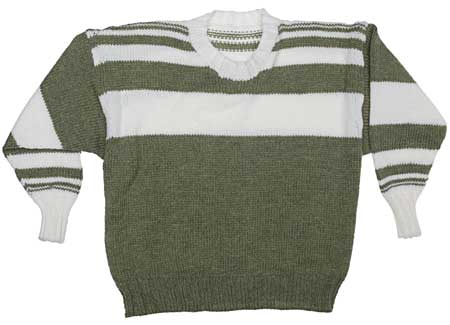 A great first steeking project! And it was an amazingly fast knit!
Here is a photo before I prepped to cut the steeks!
OOPS I think I forgot something… oh yeah, the arm holes!!!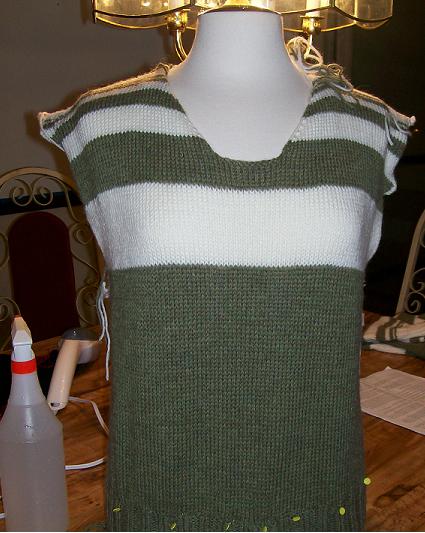 Oh there they are!! See it' doesn' look so pretty at this stage!!!
Seriously I love getting paid to knit.. It slows down my bloggin though cause I can't show it to you while I am making it.. and I am usually only working on the work project at the time.. so.. hey ya'll have to bear with some down time on the knitting posts!