I had a great time chatting with Lynn Markman in this episode! I sure hope you enjoyed the show! If you didn't catch it live you can listen to it over on the sidebar or at the BlogTalkRadio site: Click here! If you listen to it on the site please scroll down and rate the show and leave me a comment!!!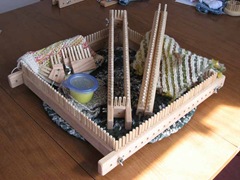 A few websites that we mentioned in the show:
· Beginning-LoomKnitters Yahoo group
I hope to have Lynn back some time to talk more about looming, and some of the events that are ahead at her farm!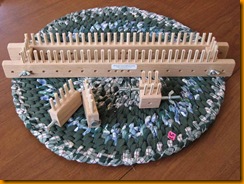 The next show may not be for two weeks. My hubby is going out of town so I might do a short show this coming Sunday, and I am working on lining up guests for future shows!
Looking forward to you listening to future shows and please do call in with your knitting questions!