I recently came into possession of some crochet booklets. I am destashing the ones I know I will not use. So if they are your cup of tea then let me know and they can be yours! They are all gently used some have a little writing in and on them here and there but nothing that detracts from the patterns.
I can take payment through PayPal, or if you need to I can accept a check or money order, in which case I will ship out the booklet after the payment clears. Thanks for looking!
The prices below include shipping in the US if international we can make arrangements!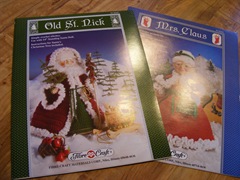 St. Nick and Mrs Claus outfits for 14″ dolls.  $8.00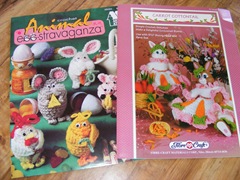 Eggstavaganza.12 egg cover designs to spice up your Easter decor (from Annie's Attic). & Carrot Cottontail Easter Bunny dresses for use with 5 1/2 " bunny head and paws set.  $8.00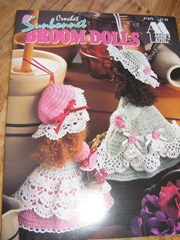 Sunbonnet Broom Dolls (Annie's Attic) 6 different broom doll designs. $4.00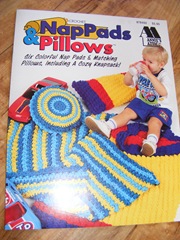 Nap Pads and Pillows (Annie's Attic) 6 designs for nap blankets and matching pillows  $4.00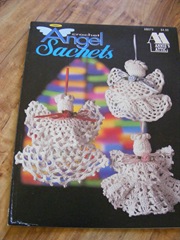 Angel Sachets (Annie's Attic) 7 angel sachet designs $3.00 spoken for!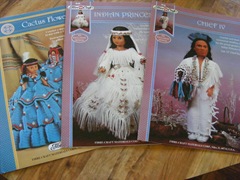 Fibrecraft: Chief IV (for 15″ doll) Indian Princess IV (for 14 1/2″ doll) & Cactus Flower (for 13″ doll)  $9.00