In one week I will be on my way to Hawaii.. so what knitting would you take for a Hawaiian vacation?
Should it be…
Crest of the Wave scarf, from Ball and Skein? I already have that one started just have to figure out what row I am on!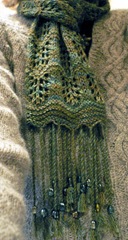 2. Simply Sterling Eyelet Shawl by Knit Wit Knits, made of Kraemer's Silk & Silver yarn.. am I brave enough to tote a yarn with a strand of actual sterling silver spun into it in my carry on? (sorry no photo)
3. Biscuit Blanket from I Live on a Farm? Keep it small and simple?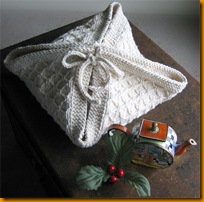 Well what do you think? What should it be?