Right about now my 20th High School Reunion is starting! Due to circumstances we decided not to go even though I did get tickets and a dress!!
It's not so bad. While there are quite a few people I would love to see who will be there, there are a few key people who will not.
So instead I am here looking at some old pics!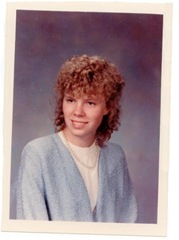 The good old senior picture! Check out that hair! Azia said, 'Hey, it's you with curly hair! When did you have curly hair?'
Just about every other year my cousin John would take me out and get me a perm. He doted over me. Still does when he sees me.
How about this shot? The soft focus, the classic over the shoulder look.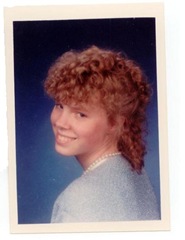 This is the one I picked for the enlarged shots. But unfortunately, not unlike my high school experience it was tainted. It got an orange line through it. Apparently this could not be fixed. So I was stuck with it.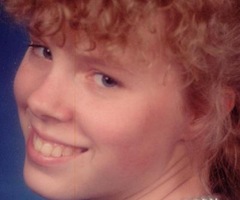 Oh look, I hadn't had my ears pierced yet!
There is is.. The big ole honkin' diploma. Now it just collects dust. But aren't you impressed that I know where it is?
If I can find my photo album maybe I will regale you with more photos and stories from high school!
Till then, if you are from Warren Hills Regional Senior High School class of 88′ happy anniversary, and have a good time at the reunion!