Ahh what better way to close out the new year than a little yarn shop hop!?
I bopped from the new local shop… My Sister's Yarn Shop… where I picked up some Addis, and secured a nice discount for the Gazinda Knitting Guild membership..
And then over to Joann's to get some yarn. Lion Brand is having a contest using Vanna's Choice yarn and the deadline is February 1, so I thought that I would give it a shot and enter two things.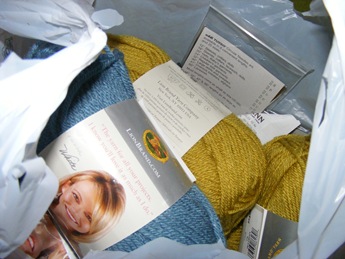 Hopefully I can find some more of the yarn color I chose up north in NY when we head up there. I am unsure if I have enough.. we shall see! A month is plenty of time to whip out two projects and send in photos right??
Again, we shall see..