Up to my neck in a pair of socks.. for this…
Loom Knitting Socks: 50 Easy No-needle Designs for All Loom Knitters
None of my designs in it this time.. All Isela's designs. And if the pair I am working on is any indication they will all be pretty nice! Looks like the book should be out in July.. just in time for some nice small summer projects! (that is if I get my sample pair turned in on time.. mwah hahaha.. oops.. er don't worry Isela!)
Then if you like socks, and don't use looms there is always this: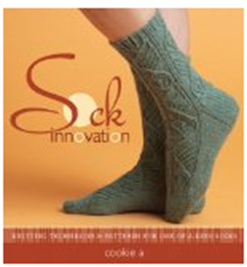 A new book coming out in April by cookie a.. the queen of socks.. If I recall correctly I think Isela did something with this book as well.. knitted some sample socks or something..
So she is even more up to her neck in socks than I am.. and I am whining about one pair??
People I'll say it here out loud! I just don't do socks.. even if I luv ya you have to pay me to make you some.. unless you are my Mommy!