I gave the members of my knitting guild a little Valentine tonight and thought I would share it with you!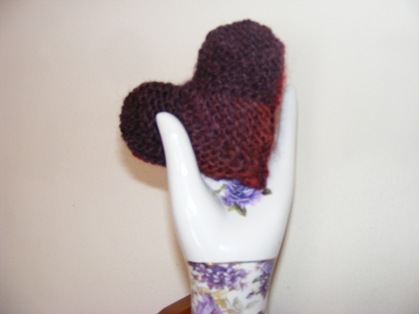 A little mitered square heart sachet. A simple one. Some of them decided they were going to use it to make a pin cushion!
Now.. it's written for knitting on needles. However it can be done on a knitting loom easily. Go and look over my Making mitered squares on a knitting loom tutorial. Then simply use a small gauge, or extra small gauge loom, a mini wonder loom, or adjustable loom works best for this; then follow the pattern!
Enjoy!
Here is the link to download the pattern! mitered-square-heart-sachet