Here we go! The first of the stash to go! If you knit dishcloths this is for you!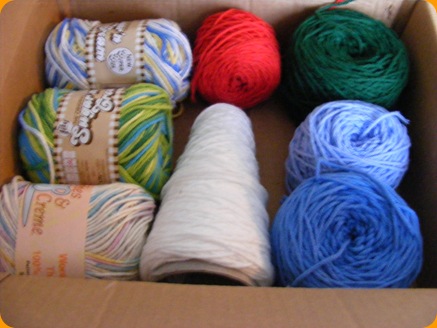 Sorry it's blurry, this one showed the colors best! This is all dishcloth cotton, with the exception of the darker blue ball, it's Cotton Ease.
I am asking $12 for the lot that will include shipping Parcel Post in the US only please.
I prefer Paypal for payment but will deal with other forms of payment.
Please leave me a comment if you want it and look for more destash posts throughout the week!