I gave in.. yep.. and started a sock before I left. It took several tries and 3 false starts but I got it going. I am nearly done with one sock!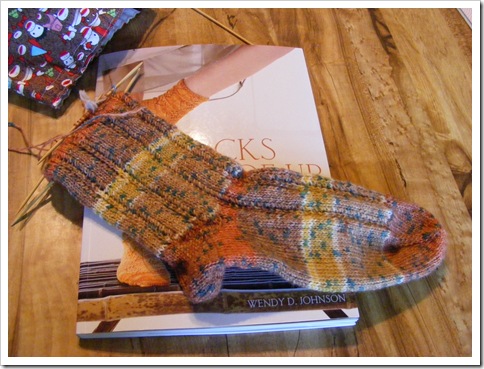 The other will have to wait a bit. I have to grab a size 4 needle at the shop tonight and get going on the shawl! Summer concert season is upon us and my Mother needs warm shoulders!
That's ok. I won't need wool socks for a while anyway!