So, I have been prepping for a garage sale all week, and put everything out today. And made a grand total of….
$3!!!!
Yes my friends. I made $3! Sigh. Hopefully, tomorrow will be a better day!
So I am going to have a virtual garage sale for you all to enjoy!
First up: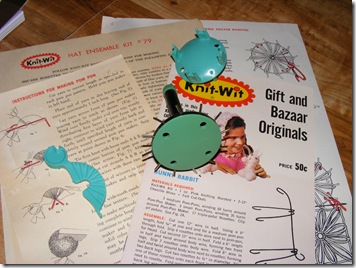 A vintage Knit Wit flower loom.  This comes with the pom pom maker, and instructions for both, and a booklet with project ideas!
This will go for $7.00, which will include parcel post shipping in the U.S.
Next in my virtual garage sale: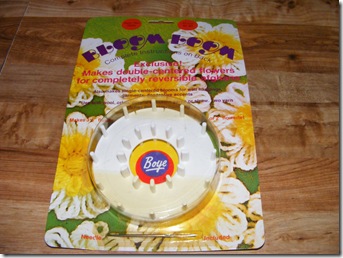 A vintage Bloom Loom. This bloom loom comes in it's original sealed packaging. The needle is in there as well. It's in mint condition! The instructions are on the back of the package.
This will also go for $7 which will include parcel post shipping in the U.S.
Last up in my virtual garage sale is: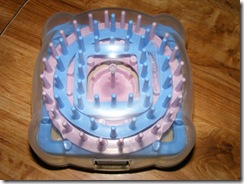 A Hanaami Flower Loom set. This thing is so fun, but I just don't have the time to play with it! You can make all kinds of shapes of flowers with this set! The looms are all there, but the needle is missing.
This will go for $25, which will include Priority Shipping in the U.S.
(BTW there are alot of cool instructional and project books for this loom set on Ebay right now! If you have a set and want books, or buy this one!! Just a heads up!) 
Ok! Help perk up my day! Email me  at Denise@knitchat.com if you want any or all of these!
PS if anyone wants a Serenity Knitting Loom, or a vintage Kenner Knitting Machine that is fiddly, but certainly good for parts.. let me know too!