I finished a scarf for my friend Kim in Canada. Known to Rhett and Link fans as Kim the Canadian call screener!!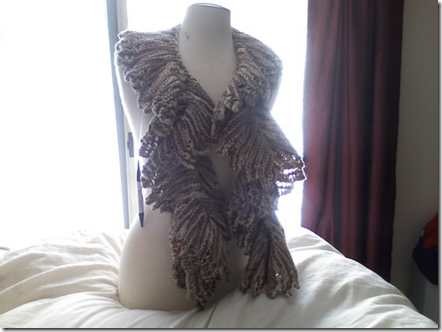 It's really fun because you can roll it up in a little packet like this!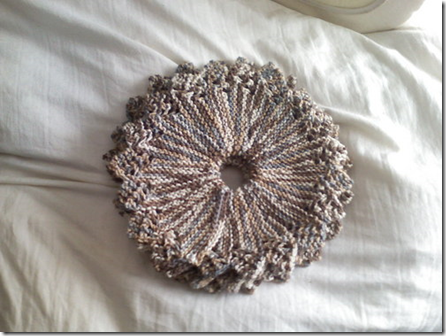 Hopefully she will get it before next year! I put it in the mail today!