I just got a little bit of the sewing bug yesterday! Reverse appliqué with some recycled t shirts!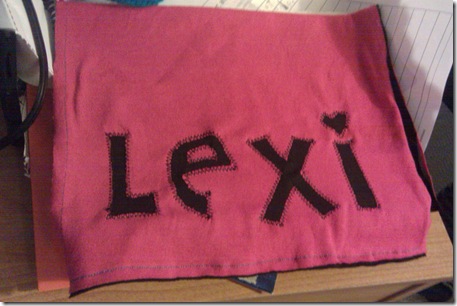 A little burp cloth for my new niece! I am finally getting a package out to her with a couple things! eek.. what a bad auntie! She is only like two months old now!!
Anyway I was inspired by this and this. Go check them out if you want to see some really GOOD appliqué!!
Oh.. and who knew that Glad Press n' Seal was a sewists best friend? Did you? Were you holding out on me? eh?