No matter how hard I try, I always seem to have one ball of yarn left over when a project is finished. So I have this modge podge collection of odd balls just waiting for either someone on Ravelry who is one ball short, or a book like One Ball Knits Gifts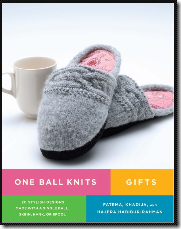 This book is filled with 20 great little projects to take care of those odd skeins you have laying around.
The projects are quite inventive, like this bowl: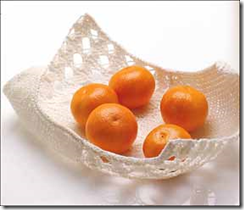 A little knitting, a little fabric stiffener and voila!
or this hat… LOVE IT!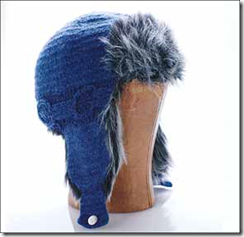 And now I also know what I can do with that whack of I-cord I cranked out a while ago..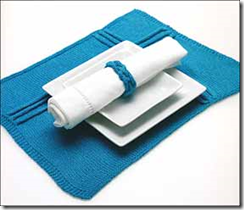 Napkin rings!!!
Over all I didn't see a project in this book that I wouldn't knit! It's definitely a keeper!!
Disclaimer: A copy of this book was provided by the publisher