It was World Wide Knit in Public day  and there I was, out in public, without any knitting!
Desperate times call for desperate knitters. So I dug into the contents of the van and came out with…
A straw, and a spool of thread! Genius!!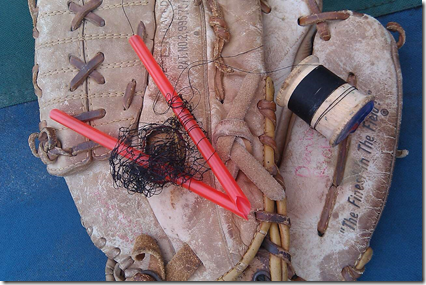 I won in the knitting dept. but the team lost the game. Oh well!