First off check it out!!! I made this!! I get so delighted every time I finish something and it works out well!!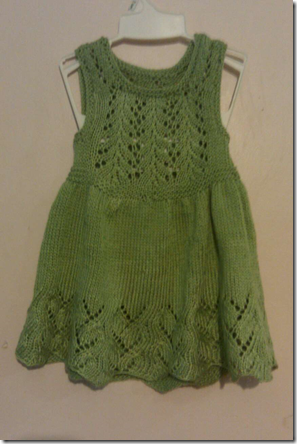 I love this cute little dress!! I danced around the room with it for like half an hour last night!! LOVE IT!!
Then the next day we got a call!! WOOT My sister in law  who had no indication of going into labor any time soon (and wasn't happy about it) was at the hospital!!
The magic trick of finishing the baby knitting worked!!
Get ready for a pretty dress you pretty little girl!! Now I have to finish a little sewing project for her and another one for my other little niece!!