I can't believe I didn't post ANYTHING in September! I have been busy knitting. A lot of little things for the upcoming church craft auction! Fun little things like this: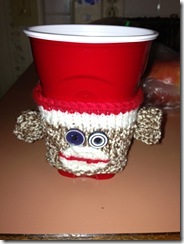 I also have nearly finished a little dress for the new little baby girl at church..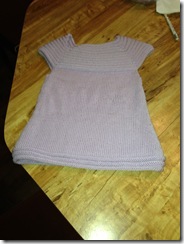 And I am working on two new loom knit designs. So look for those out soon!
I suppose the main reason I haven't been blogging much is that my laptop has been slowly dying! But we performed a little operation on it this morning.. a dust bunny extraction.. er.. well Brian calls them dust brutes! Those big black fuzzy things in the picture there were stuck in my main fan making it not work..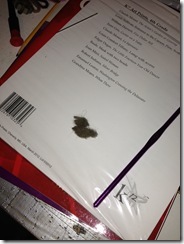 All I can say is the little laptop is running much better now, aside from it's natural slowness related to age.. Make sure you open up and clean your computer out regularly.
With my new toy.. er.. iPhone 5, you will be hearing from me a little more! Yeah!
We are off to Rhinebeck this weekend, it was a little iffy, but we are going. So if anyone reading this is also going we need to meet up!!
I will be at the Ravelry meetups. I am hoping to go both days, but I will at least be there on Saturday for sure.