So in celebration of my nephew being born I am releasing my latest pattern!
You guys voted for baby items and this is the first of a few! (oooh hey now I can use all that blue yarn I have!! woo hoo!)
When that vote came in I was pretty happy, it was good timing, and kinda has kicked me into gear to get some things done!
So I give you:
The Pinwheel Blanket!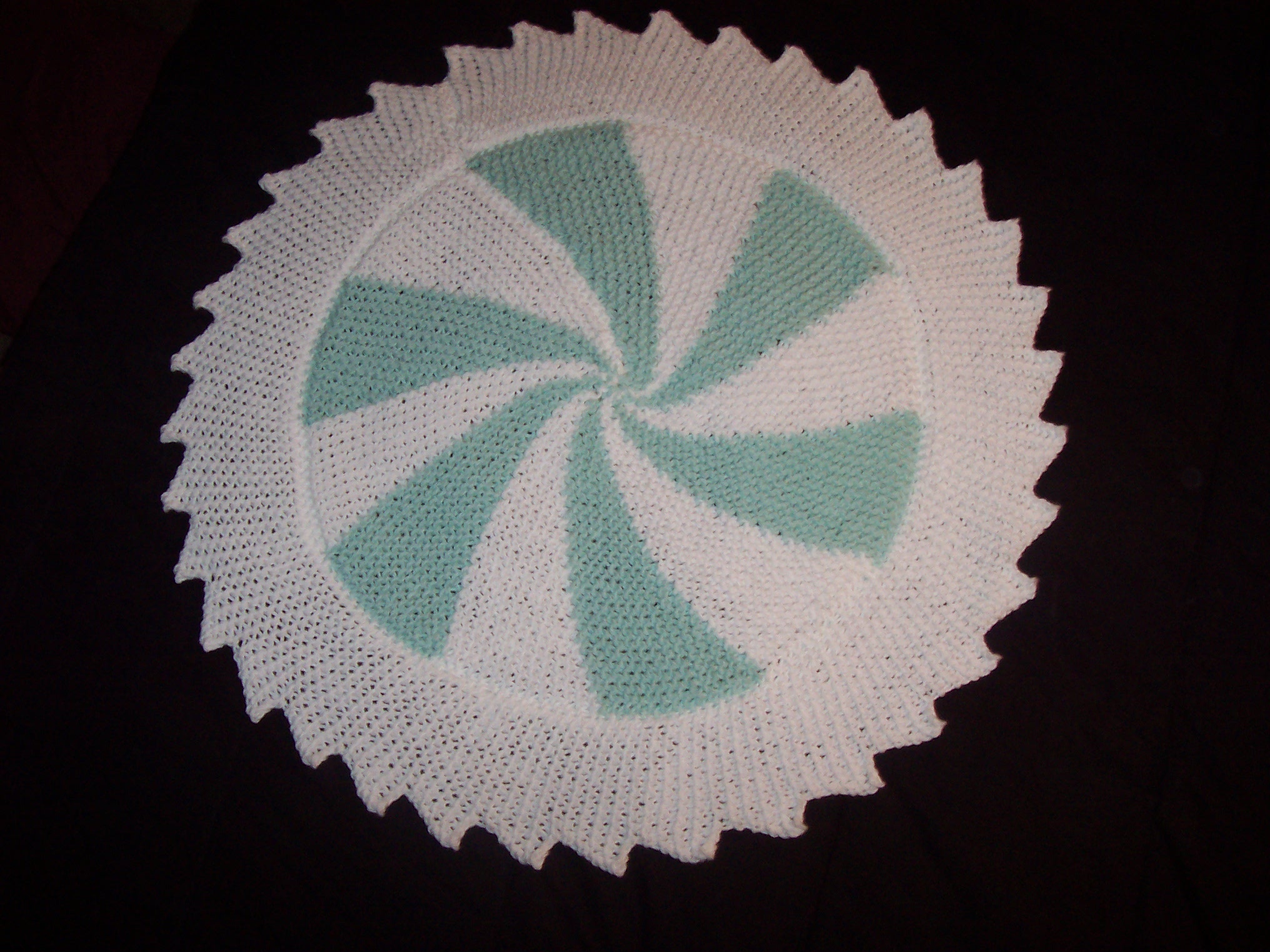 Knit up this cozy and unusual recieving blanket for the newest little one in your family. It's sure to take its place among the special and cherished textiles in your collection.
Use the pattern on a larger loom and knit yourself up a rag rug! Or knit it up on a smaller gauge loom and make a hot pad or placemat. This versitile pattern is a great way to stretch your skills and knit in new directions!
$3.50
Materials needed:
Regular gauge knitting loom or rake with 30 pegs
Worsted weight yarn of your choice, 300 yards main color and 75 yards contrasting color
Yarn needle for seaming
Optional: crochet hook for cable cast on, knitting needles for kitchener stitch.
Level:
Advanced beginner-up!
Sizes:
This is a recieving blanket size, 28 nches in diameter
Skills/Knowledge needed:
E-wrap, Purl stitch, Increasing stitches, Reading from a chart, Basic Removal method for casting off stitches, short rows. (it is helpful to have knowedge of these methods but many of them are explained in the pattern, and tutorial links are given)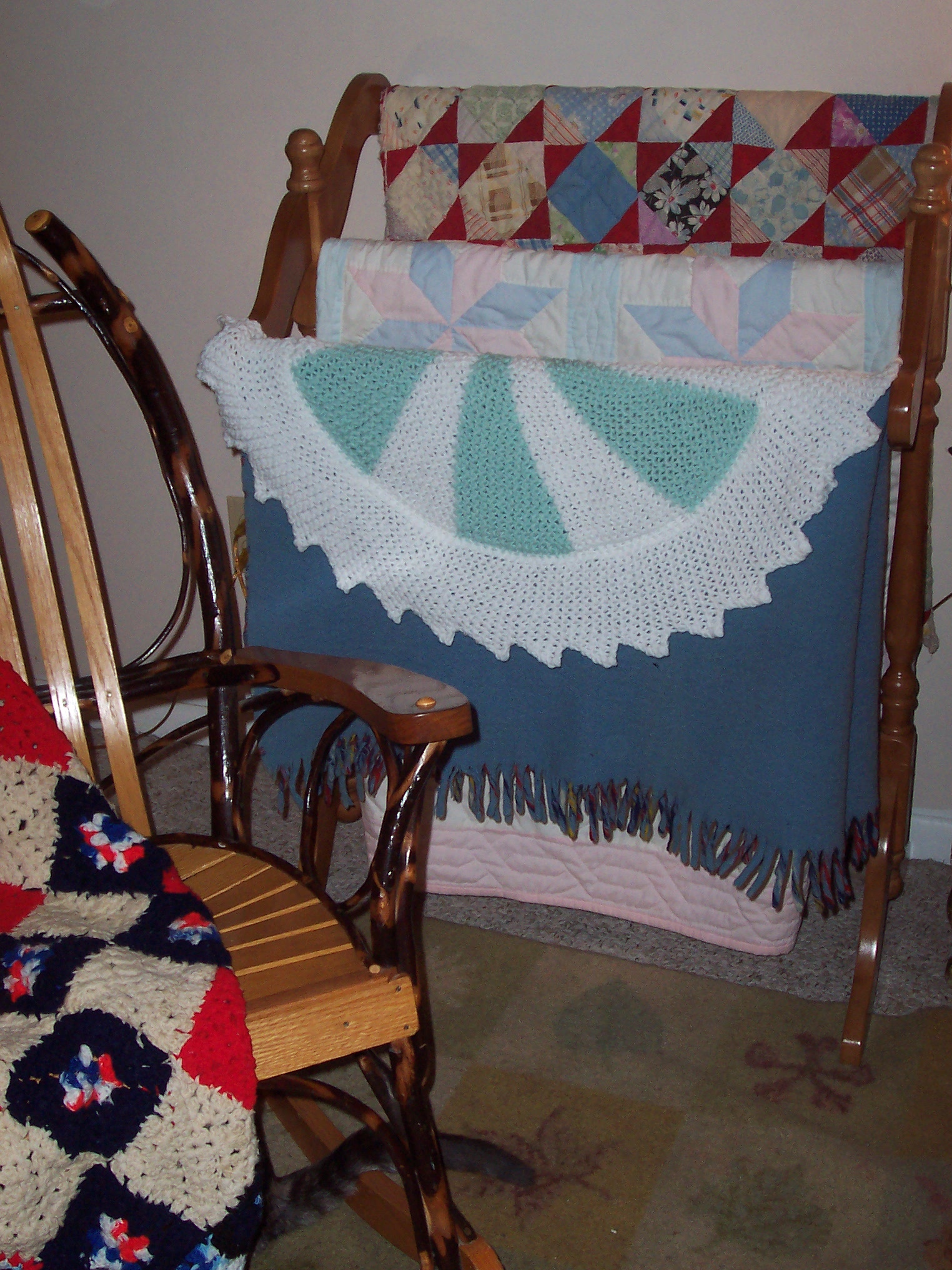 Sample knit on the Red Knifty Knitter Loom