My new Gateway computer is working out pretty nicely. It has some quirks though. I am unsure whether they are the computer, the software or the combination of both. I have downloaded the full version of ArtRage and I like it. I am able to make some illustrations for handouts for my upcoming class.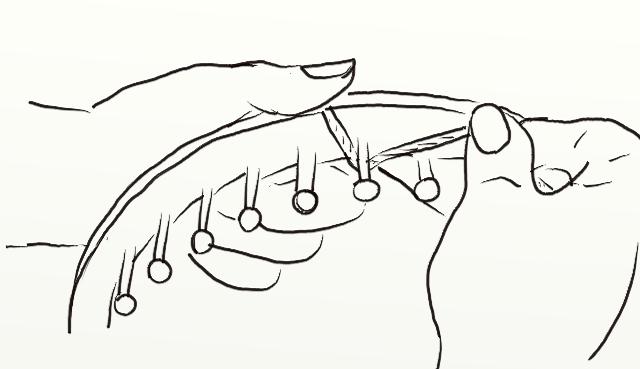 The thing that is irking me is that Internet Explorer keeps shutting down on me. I had my Lion Blog written up and was about to save it yesterday when it just up and stopped working. So I did it again. And saved it (or so I thought) before it again crashed on me. Needless to say I was not happy, and being tired I decided to just can it for the evening. I have been able to read into the computer the first two chapters of the Stewart's Manual for Crochet Point Loopation. And I will share an excerpt with you tomorrow if I can get it to cooperate with me! I have been trying Open Office after glowing reviews from my husband and I am so far not impressed. (again not sure if this is a hardware software compatibility thing or not) I can't read/speak text into it and It's just not 'familiar' to me in other ways I guess. So I might be saving up to get myself a copy of Microsoft Office home/student 2007.
So far all in all my new little machine and I are getting along swimmingly. It was great to have at the church retreat this weekend I had downloaded a copy of E-Sword and was able to have the Bible up on the screen along with One Note 2003 to take notes. (but then it wouldn't switch my handwriting into text.. again a quirk)
But when your computer gives you quirkiness just restart and try again.
I promise knitting tomorrow.. today I am just showing what a gadget girl I am! And hey if you haven't been to Noreen's blog to see her little cord bound books do go! They are really rather clever! Some day I am going to up and buy one of her clever littler cord corkers just for the fun of it!