We were driving through this little western town and Dad wanted to show us the 'old main street' section… as we started in  he started saying.. oh now it's too dry for sheep out here.. so don't look for any yarn shops! No sooner had he said that when we passed this…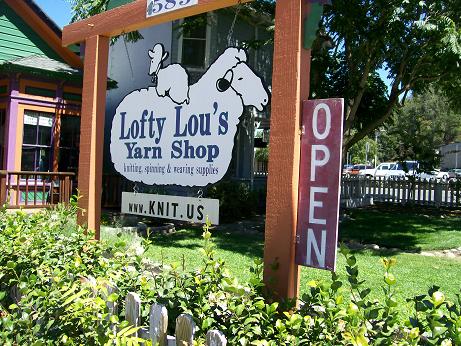 HAHA the joke was on him! He had to eat his words and even turned around and stopped so I could go in. As Azia and I were walking up the yarn shop owner was heading out to get her lunch. She let us in anyway.. the shop had no power either!! So there we were.. like a fox in the hen house! What fun. It is a darling little shop and they have a whole lot of beautiful knitting bags! Which was great because I needed to replace my Lantern Moon small silk taffeta bag.
And check out the mural on the side of the shop!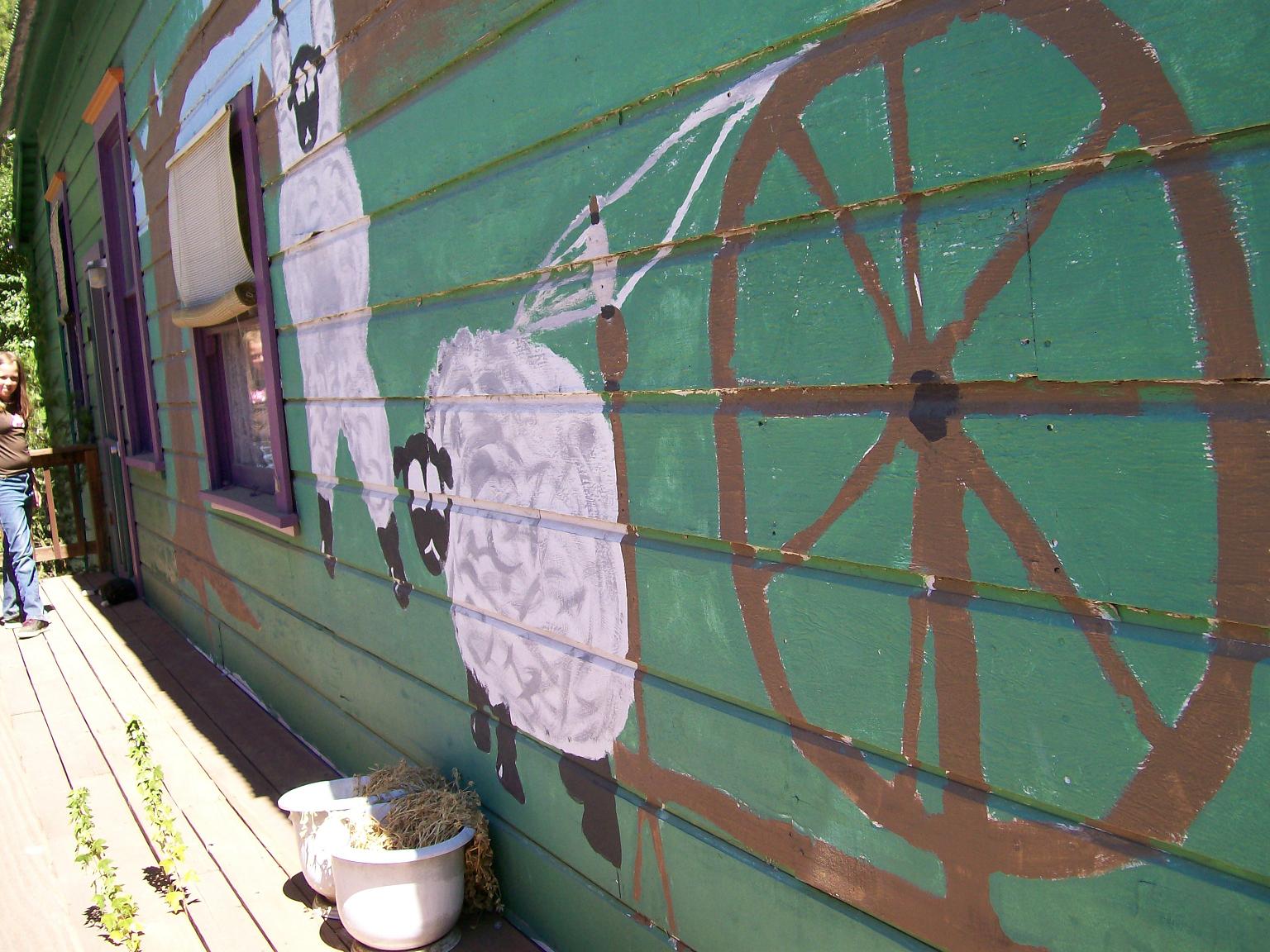 Too cute there are even two shop cats to greet you out on the porch! So if you are ever in Placerville.. stop by and enjoy!
Of course it was after I got back in the car that we got a call with a bit of bad news from home…..more later…