Well I havn't told you all about my vacation knitting! I brought a few projects with me to keep me busy on these drives from place to place.. but sadly last night I ran out of yarn on the one project!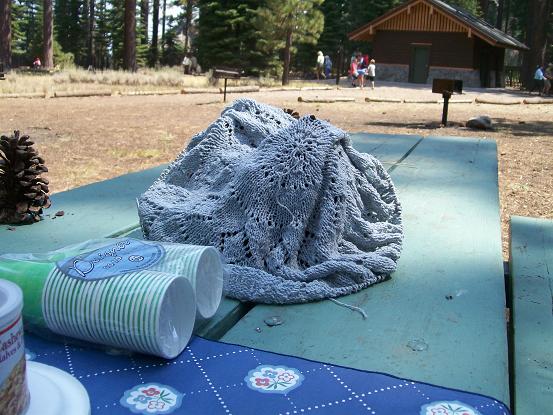 I am one and a half rows away from the 576 stitch section of the Pi shawl! Boy that increas row would have occupied me well during one of the legs of our plane trip tommorrow. sigh..
My neice showed me her loom knitting.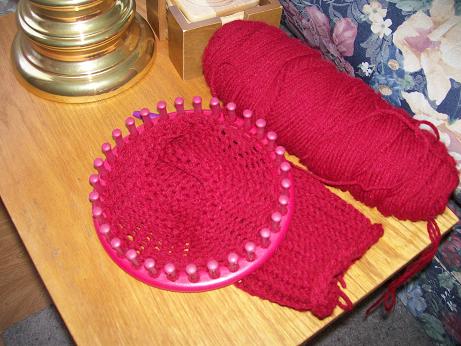 She is working on a scarf on the red loom I gave her. She has a copy of my book too but I can tell she didn't really read it.. because she is working in the opposite direction that I show in the book! sigh…
I do have a little yarn left I will probably make a few fiddle faddle stars on the flight back to keep me busy! There was a guess on the mystery location #2.. LAKE TAHOE and just in case you didn't recognise my loomy friend in the picture it is none other than Lynn Markman!
Next.. vacation yarn shopping!