The new issue of Loom Knitters Circle is up!! Betcha thought we forgot didn't ya?
Well we didn't and there are plenty of new free loom knitting patterns for you to try, and some great articles!!
Despite Isela's troubles with the files everything turned out pretty well!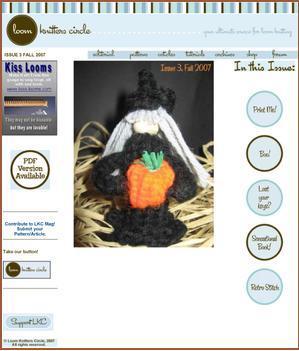 Pop on over and enjoy! And please stop and read the editorial.. we had to make some changes to keep things going and the editorial will explain it all..
The best thing! After two times of being cut by the editorial team.. my vintage wrap pattern finally made it in!! Now I can stop feeling guilty about wearing it in public!!! And after seeing this in the new Knitty yesterday.. after I picked my jaw up off the floor I thought… wow I am spot on!!!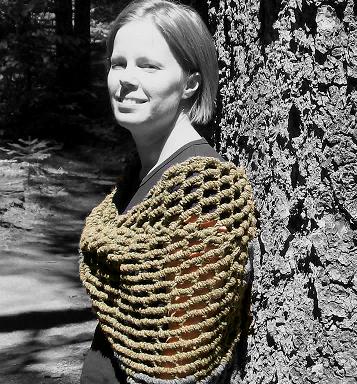 I am going to be working hard this fall to get the reprint of Stewart's Manual of Crochet Point Loopation done so it can be available by Christmas! It is a great vintage loom knitting resource!!! That is.. I will be working on it in my spare time.. and we all know I have no spare time!!!