Ok.. well I did finish it on Friday.. just took till today to tell you about it!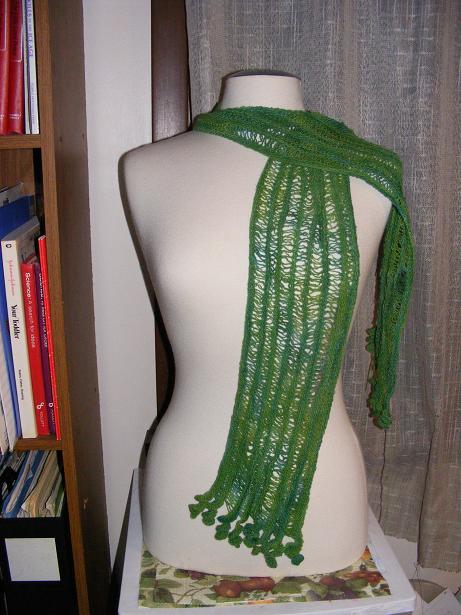 Pattern: Fiddlehead Scarf from a Kit by Morehouse Merino
Yarn: Morehouse Merino laceweight.. also in the kit!
Needles: Addi Turbo Circulars size    32″
Notes: I didn't alter the pattern at all. It was fun to knit, and I could have kept going but I decided to stop at 8 fiddle-heads..I still have to block it.. wishing I had blocking wires for this one! Oh well.. pins it will be, but probably not till Monday I wanna wear it tomorrow!
Looks like I will be doing some surprise travelling this week.. tell you about it later!!!