So, there hasn't been too much knitting around here lately. Well that is because there hasn't been a lot of knitting around here lately..
I did do a mitered square project that will be in the upcoming issue of Loom Knitters Circle. Mitered squares are amazingly easy on looms, especially if you have an adjustable loom. So keep an eye out for that.
So naturally I decided to play a little more with miters and modular knitting. The great thing about it is that there are NO SEAMS!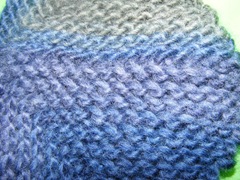 So what have I been playing with? Triangles of course!!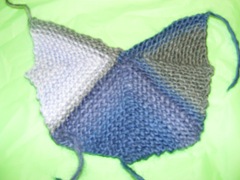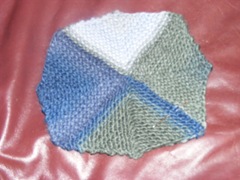 This is fun!
Now I get to use my paper mockups to see what the next step is!