You are my sunshine.. but not my only sunshine..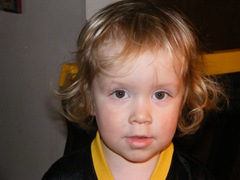 You make me happy, when skies are grey.. You'll never know dear how much I love you…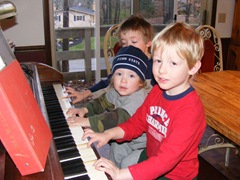 Rats.. my little sunshine's already went away!!!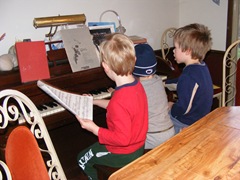 My little nephews (with their parental units.. and grandma) came to visit this weekend! A-DOR-A-BLE!! And energetic.. the house was overrun with BOYZ!!!!
And since you are dying to see my sweater progress…
I am down to the pockets! Good times.. but this sweater is not going to take up nearly enough yarn! I have 10 balls of yarn allotted.. and I am only on the 3rd one! YOWZA I am never going to get through this stash yarn at this rate! I keep having leftovers!